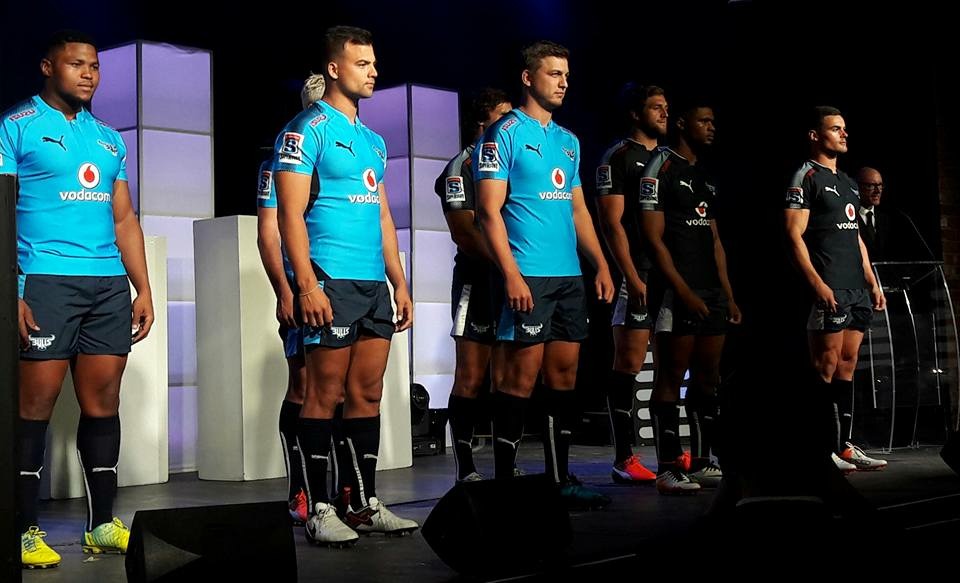 Vodacom Bulls to partner with CHOC
The Vodacom Bulls are pleased to announce their exciting partnership with the Childhood Cancer Foundation SA (CHOC) a day after International Childhood Cancer Day which was on 15 February.
The Vodacom Bulls and CHOC have worked together in the past but have solidified their relationship as the two organizations look to create awareness about childhood cancer.
"We will assist CHOC with creating mass awareness around their cause and brand, by getting involved with some of their events and opening up our resources and services to them. More importantly, the team and management are really looking forward to getting directly involved on a personal note with the kids from CHOC. These little warriors fight a brave battle every day, and I believe that this is an inspiration to anybody privileged enough to meet them," said Shanil Mangaroo, Blue Bulls Company: Marketing, Media and Communication Manager.
CHOC was founded in 1979 when a group of parents, who's children were suffering fromcancer, came together to form a non-profit organization that assists families that are dealing with childhood cancer and life threatening blood disorders, both emotionally and financially.
CHOC provides free accommodation to children and their caregivers in six provinces in South Africa as well as transport to and from hospitals. The foundation also assists with psycho-social support for families from diagnosis as well as the journey, practical support as well as sending volunteers to interact with the children in the pediatric oncology units.
Ina Schomper, Regional Manager of the Northern Region of CHOC, stated that they are excited to be partnering with the Vodacom Bulls on a more permanent basis.
"The Vodacom Bulls' support of the CHOC Northern Region's initiatives in the past assisted us with raising awareness for childhood cancer and life threatening blood disorders and I am very excited about entering this new chapter of our relationship," said Schomper.
With the Vodacom Blue Bulls, an icon in the community, I believe this new partnership will provide CHOC with new opportunities to spread the very important message of early detection of childhood cancer that can positively influence the survival rate in South Africa. More visibility will also contribute to more interest in CHOC's programmes and together we keep more than hope alive," added Schomper.
https://www.afgri.co.za/wp-content/uploads/2017/03/IMG_7507.jpg
583
960
Lynne Bothma
https://www.afgri.co.za/wp-content/uploads/2013/04/AFGRI-Logo.jpg
Lynne Bothma
2017-03-03 07:24:43
2017-03-03 07:24:43
Vodacom Bulls to partner with CHOC