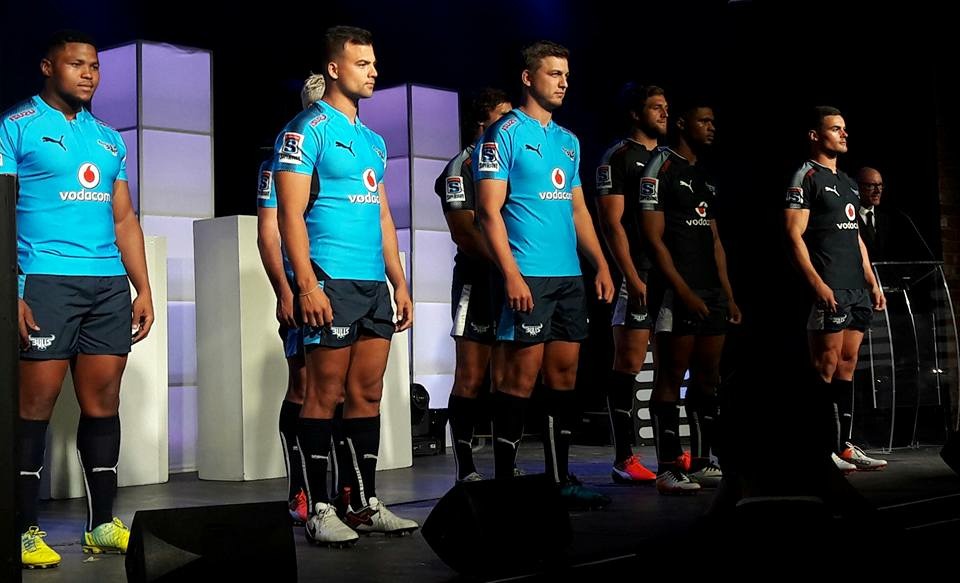 Next Step in Vodacom Bulls Turnaround
The Blue Bulls Company (Pty) Ltd confirmed on Thursday evening that decorated international rugby coach John Mitchell has been appointed as their new Executive of Rugby.
This appointment is the next step in the unfolding turnaround strategy announced by the company two weeks ago.
Barend van Graan, CEO of the BBCo, explained that the appointment is merely a nextstep in the turnaround strategy: "We are working hard to ensure sustainableand long term success for the Vodacom Bulls. As part of the process, we have now appointed the best candidate to take over the reins at the Vodacom Bulls. We are also continuing with the rest of the process, to listen to people whoseinsights will help our turnaround succeed. We are working towards achievingsuccess as a team on every front, to grow our supporter base and to earn trust in our brand".
"I said from the start that this would be a thorough process. We looked at options both internally and externally, and had various other discussions and forums to ensure we would identify the correct candidates. The signing of acoach with the magnitude and experience of Mitchell is a massive coup for us, as his coaching credentials and achievements speak for themselves. I'm sure John will be able to add immensely in terms of our goals to win trophies and more importantly to help the continued development of our coaches and players."
The 53 year-old dad of three, who was born in Hawera New Zealand, boasts an impressive record both as a player and as a coach. Mitchell played in six matches for the All Blacks, captaining them on three occasions. As a coach he lead them to several memorable victories with an amazing success rate of over 80%, whichincluded 2002 and 2003 Tri-Nations Championships, third place 2003 IRB World Cup and also the Bledisloe Cup in the same year.
"I enjoy challenges and this surely is a serious challenge, but one that excites me tremendously", said Mitchell.
"I have coached against the Vodacom Bulls and the Springboks many times before. They have a rich history of success, tradition and a legacy that surely surpasses most within SA Rugby and perhaps even world rugby. I am well aware of the responsibilities that come with this job, but I am also excited about the opportunities and the talented players at the Vodacom Bulls."
Gert Wessels, president of the union, was also excited about the appointment, "It's been a tough year at Loftus, and some big decisions had to be made. The Bulls Board and Executives decided to implement a strategy, which will have an immediate effect on the short term with the least disruption on players and coaches and further exacerbate an already dire situation.  I have no doubt that John is the man to take the Vodacom Bulls forward and establish strategies that will benefit the Bulls in the long term, and I amrather excited about having a man of his caliber on our team. He is a humble man, who epitomizes rugby values and what this beautiful game stands for, and I firmly believe that he will be an asset to our structures."
John Newburry, Chairman of the board, elaborated on Nollis Marais' role going forward, "Nollis will remain in his role as the Currie Cup Head Coach. The BBCo have invested a lot of time and resources in him over the past six years, and he has come through our ranks and has achieved many successes with the various teams over the years. He is a great coach and a true Blue Bull at heart.
"This appointment will strengthen his hand and ensure that he still adds value and remains a vital part of our system. We value his efforts, his commitment and ability to adapt to the changes, but most importantly his potential to walk the path forward with this brand. He is a integral part of this system and will fulfill a very important role in Mitchell's management team."
The Blue Bulls Company would also like to take this opportunity to express our gratitude to our sponsors: Vodacom, Afgri, Isuzu, Puma, as well as all the other associates, but most importantly to our supporters for showing their loyalty through this process.
https://www.afgri.co.za/wp-content/uploads/2017/10/IMG_7507.jpg
583
960
Lynne Bothma
https://www.afgri.co.za/wp-content/uploads/2013/04/AFGRI-Logo.jpg
Lynne Bothma
2017-05-26 08:22:50
2017-05-26 08:22:50
Next Step in Vodacom Bulls Turnaround